Do you want to feel
confident, elegant
,
sexy
and with a lot of flow and smoothness in your social dancing? If so, this course is perfect for you! 
This course is for anyone who wants to learn more about bachata, from a basic level to advanced. During these 6 classes I will give you the secrets on how to find your own style, be yourself on the dance floor, feel unique and how to be elegant and sexy while social dancing. 
We will take the time to work on details, expression, playfulness and musicality and then putting all of this together so that you can dance with your whole body while expressing the feeling the music gives you.
You will learn how to incorporate:
Hip and body movement

Musicality

Different ways of turning

Techniques for weight transfer

How to use your shoulders, arms and hands
It's important for me that you're enjoying the music and the dance. I don't want to teach a lot of complicated sequences that you stress through. But instead that you take your time, enjoy every step and feel comfortable doing it. I will also talk about how to interact with your partner on the dance floor and how you can implement your new skills in your social dancing and enjoy it even more. 
After this course you will feel more confident and have all the tools to create your own unique style. Welcome to my Bachata Lady Styling Course, bachata con sabor a pueblo!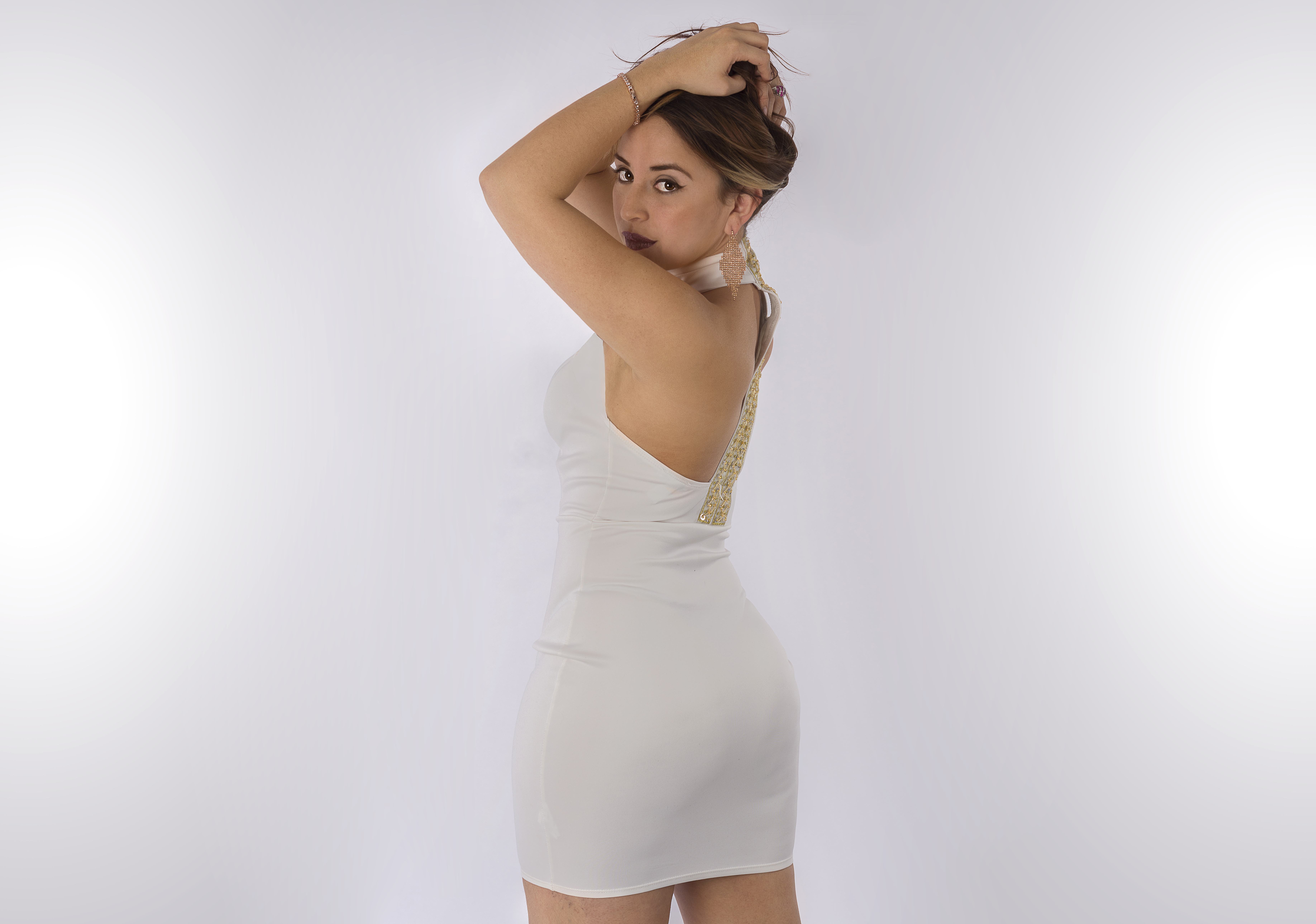 Carolina Bustamante
Carolina was born in Quindío, Colombia in 1991 but left Colombia in 2007 to move to Sweden. Her desire to dance and learn made her attend congresses and festivals all over the world and she has during the last couple of years dedicated herself to bachata.
Carolina has spent a lot of time in the Dominican Republic taking classes and dancing while falling in love with the Dominican culture. She has developed her own style and enchants dancers and students all over the world with her femininity and sensualness.
Since 2019 Carolina is leading her very own team of ladies, BachaQueens, with some of the best female bachata dancers in Stockholm and Sweden.